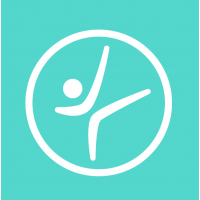 Accessories for Physical Education Classes in Schools and Health Education
Physical education classes in school don't have to be boring, especially for students in grades 1-3. Group games and activities during physical classes integrate students and teach healthy competition. We offer modern and safe accessories that can be used during physical education classes in grades 1-3 or for playtime in preschools. Our assortment includes balls of various sizes, floor mats, sensory disks, sets of bags for exercises, and many others.
In addition to typical educational lessons, physical activities also play a significant role in the lives of younger students. Through these activities, students can utilize their excess energy in a productive way while also improving their fitness. Physical games and activities also effectively develop cognitive skills in students.
Physical classes well conducted can make a happy school for pupils and students. Conducting interesting physical activities are a chance to increase physical activity among children and youth. Merry colours of sport equipment will encourage students to participate in physical activities.
In modern physical education, the main goals are focused on providing children and teens with exposure to a variety of healthy exercises and activities. Physical education classes can ensure that all students have access to beneficial physical activity. It is important to teach skills that will help maintain a lifetime of fitness and health, and encourage self-reporting and monitoring of exercise. In addition, individualizing the duration, intensity, and type of activity can be helpful in meeting the needs of each student.
Individualized duration, intensity, and type of activity are important, as well as focusing feedback on the work rather than the result. Active role models are also crucial in motivating and inspiring students. It is crucial for physical educators to develop and strengthen motor skills to build students' movement repertoire, enabling them to engage in various forms of games, sports, and other physical activities throughout their lives.
When taught correctly and in a positive manner, physical education classes can provide students with numerous health benefits, including reducing metabolic disease risk, improving cardiovascular fitness, and enhancing mental health. Research has also shown a positive correlation between brain development and exercising.