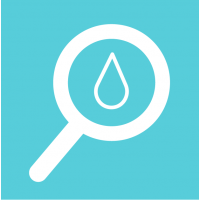 Our didactic classroom and field equipment can help you achieve two vital educational aims - learning about water, soil, and air, their nature, relationships, and their roles for us, as well as our influence on them. Additionally, you can monitor the condition of water, soil, and air with our wide range of field equipment.

With our experimental sets, you can discover and examine water, soil, and air by taking samples for testing and monitoring rivers, lakes, different soils, and air. This hands-on approach provides a more comprehensive understanding compared to merely reading about it. Carrying out experiments will undoubtedly enhance your science and nature lessons at school and support ecological institutions in their activities to preserve the natural environment for future generations.

When we know how to avoid our negative impact on the environment, we can enjoy a better living environment. Everyone can change their bad habits if they understand how harmful they are to nature and our lives. A better state of the environment means a better life. It's that simple.
Cognition and exploration of water, soil, air.
The quality of air, water, and soil is essential for human health and the well-being of the natural environment. Pollution and environmental degradation pose serious risks to both, and that is why the testing of these elements is of paramount importance.

Water is an essential resource for human beings, and it is vital that it is safe for consumption. In many parts of the world, the quality of water is compromised due to pollution, which can lead to serious health issues such as infectious diseases. Testing water can help detect pollutants and harmful bacteria, and ensure that it meets safety standards.

Soil testing is also important, particularly for agriculture. Soil analysis can help determine the levels of nutrients and contaminants present in the soil. Farmers can use this information to make informed decisions about which crops to grow, which fertilizers to use, and how to manage soil erosion. Proper soil testing can also help prevent contamination and soil degradation.

Air pollution is a growing concern around the world, particularly in urban areas. Polluted air can cause respiratory problems, such as asthma and chronic obstructive pulmonary disease (COPD), as well as heart disease and other health issues. Testing air quality can help identify pollutants, including particulate matter, nitrogen dioxide, and sulfur dioxide. This information can then be used to develop policies and regulations aimed at reducing pollution levels and protecting public health.

Testing water, soil, and air is also important for protecting the natural environment. Pollution can harm plant and animal life, disrupt ecosystems, and damage biodiversity. By monitoring these elements, we can identify and address issues before they escalate and cause irreversible damage to the environment.

In conclusion, testing the quality of water, soil, and air is crucial for human health and environmental protection. Through careful analysis, we can identify pollutants and contaminants and take action to prevent them from causing harm. Regular testing of these elements is essential to ensure the safety of our natural environment and the health of our communities.