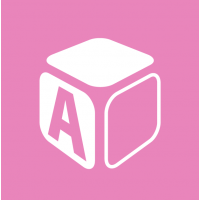 In Early Years classrooms, the environment should be designed to support the development and learning of young children. Some key items and features that should be included in these classrooms are:
Age-appropriate furniture and materials, such as small tables, desks and chairs that can be adjusted to different heights, reading and writing materials, math manipulatives, and art supplies, soft furnishings, building blocks, play dough, books, and puzzles.

Areas for different types of play, such as a cozy reading corner, a dramatic play area, a sensory table, and an art area.

A safe and well-equipped outdoor play area, with age-appropriate equipment and materials, such as swings, slides, sandboxes, and climbing structures.

A variety of educational materials that support early literacy and numeracy development, , and other subject areas, such as alphabet and number charts, magnetic letters and numbers, and counting games, books, maps, globes, and posters.

Adequate storage space for materials, toys, and equipment, to help maintain an organized and clutter-free learning environment.

Technology such as computers and tablets can also be included in the classroom, to provide access to educational software, online resources, and other digital tools.
Early Years Education space and classroom should be designed to provide a safe, comfortable, and engaging environment that supports the learning and development of young children with well-equipped outdoor play area, with age-appropriate equipment and materials.
Spaces and classrooms for pre-school and early years education should be equipped with:
Child-sized furniture and equipment, including chairs, tables, and storage units.
Soft furnishings, such as rugs, cushions, and bean bags, for a comfortable and cozy learning environment.
A variety of learning materials, including books, toys, and educational games, that are age-appropriate and engaging for young children.
Art supplies, such as crayons, markers, and paint, to encourage creativity and expression.
Sensory materials, such as sand, water, and playdough, to provide hands-on learning experiences.
Safety features, such as rounded edges on furniture and electrical outlets covered with safety plugs.
Adequate lighting, ventilation, and temperature control to ensure a comfortable and safe learning environment.
In addition, classrooms for early years education and preschool should be designed to promote exploration, play, and social interaction, as these are important aspects of learning for young children.